KÖSTER Injection Gel S4 & KÖSTER Injection Gel J4
With the introduction of KÖSTER Injection Gel G4 in 2015, the KÖSTER BAUCHEMIE AG was able to expand its product offering of gel solutions and gain further market share in this segment. Since then the KÖSTER Injection Gel G4 has established itself on the German and international market and has been in demand by the ton.  Additionally, invitations to tender for construction projects of varying sizes all over the world are specifying more and more for products with the properties found in KÖSTER Injection Gel G4.
Following the successful introduction of KÖSTER Injection Gel G4, the portfolio of gels is currently being further expanded. Further fields of application are to be covered, which will allow better market coverage as well as technological developments, which will enable KÖSTER Injection Gels to be even more competitive than before.
KÖSTER Injection Gel S4 – Adjustable Reaction time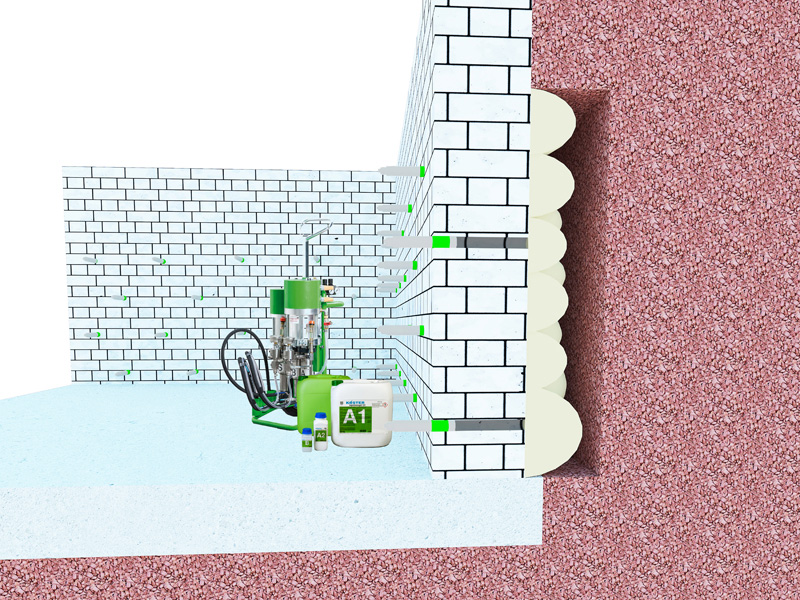 Experienced applicators can adapt the product to very different conditions on the construction site by changing the A2 component (Activator) and the B component (Salt). Being able to adjust the setting time by varying these components makes this gel a very advantageous tool on the construction site.  Depending on the amount of the B and A2 component, the reaction time can be adjusted between 15 seconds and 3 minutes. In addition, the material can be dyed, so that gel emerging from the building component can be easily and quickly distinguished from water. KÖSTER Injection Gel S4 is especially suited for areas where a fast reaction time is required. For example, in cases of high water pressure or high water flow.
KÖSTER Injection Gel J4 – For the injection of joints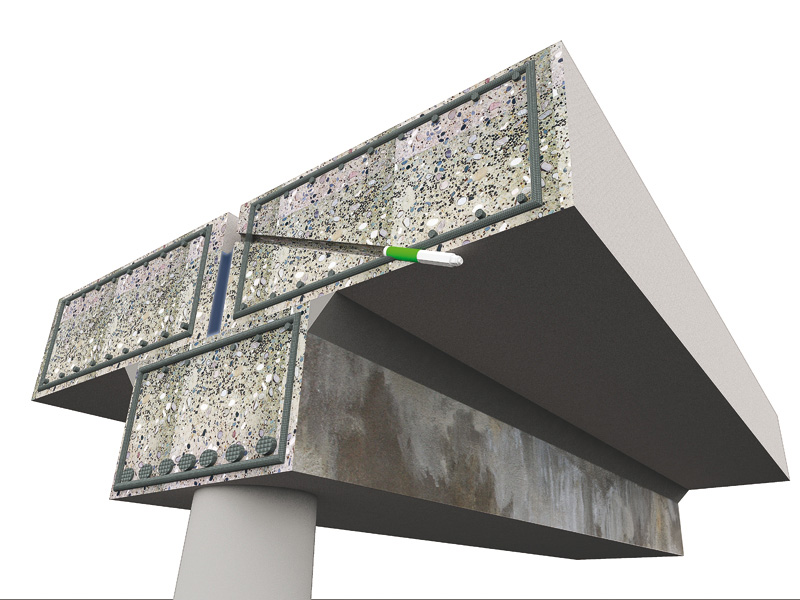 The KÖSTER Injection Gel J4 is a specially designed gel for the injection of joints with very high adhesion to the flanks of any mineral surface. The material allows the flexible waterproofing of expansion joints, even in cases of flowing water. Unlike other joint sealants, the KÖSTER Injection Gel J4 offers excellent adhesive strength on moist and wet surfaces. An excellent example is joints located in parking garages, which have started to leak due to building water pressure. With KÖSTER Injection Gel J4 a permanent, flexible waterproofing can be restored.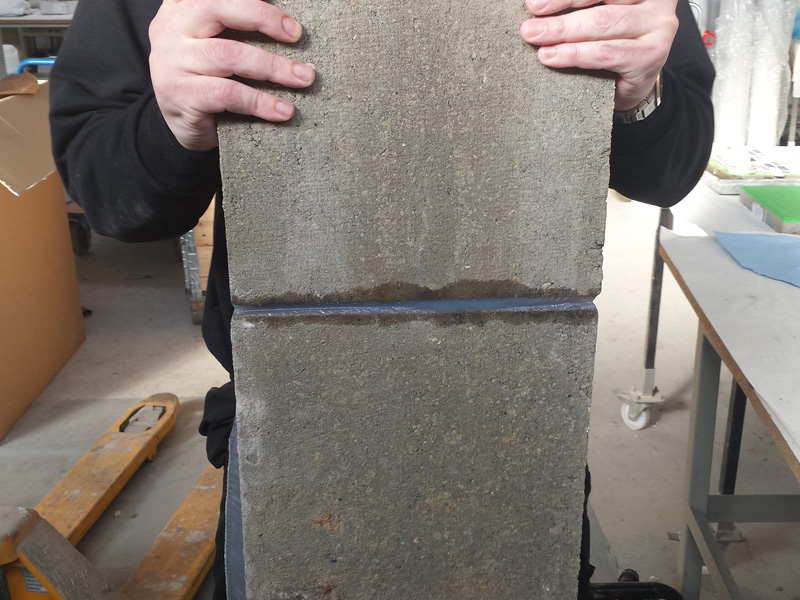 Additionally, through an extremely low viscosity of only 30 mPa.s, KÖSTER Injection Gel J4 is especially suitable for filling voids in fine structures, such as cold joints, wall / floor joints, and filling fine cracks. Currently, KÖSTER Injection Gel J4 is being tested according to EN 1504-5, the European standard for crack injections.